Finding the songs for the Vegas Breeze album has been a gas. Searching meticulously through the canon of late 50's early 60's Pop has meant hours and hours of enjoyment, discovering lesser known material of the classic showroom era.
It was an interesting time for song craft in that most of the hit parade was generated from Broadway and Hollywood, where songs from musical scores made up the mainstay of the pop charts. Its not a generalization to say that meant a more sophisticated sense of lyric and melodic structure in that pre-rock n roll period. (No wonder so many of the Jazz standards have their genesis in the Musical Theatre tradition!) 
Our first single having been the Frank Sinatra classic "Thats Life",  I knew it was important to look beyond the Rat Pack tunes (which are sung so often and by so many) on the rest of the collection. So I went deep diving into the repertoire of other Las Vegas entertainers such as Nat King Cole, Mel Torme, Judy Garland, Tony Bennett and Ms Peggy Lee.  In fact our 2nd single "When In Rome", written by Cy Coleman & Carolyn Leigh (Witchcraft, The Best Is Yet To Come etc) was first recorded by Peggy Lee in 1964, although it is the Barbra Streisand version (released the same year) that I was most familiar with from my families record collection at home. A fresh "self-empowered" approach from both ladies suited the song well, however When In Rome didn't officially enter the "jazz" canon until the Tony Bennett included the song in his collaboration with Bill Evans in 1975.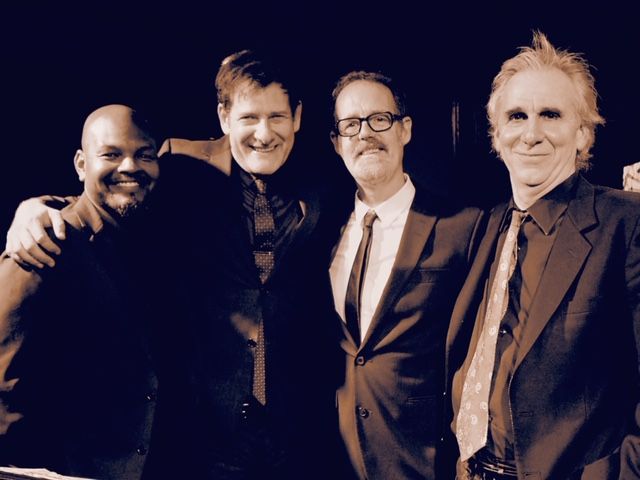 Arranged in collaboration with my stellar band Michael Shand, Russ Boswell & Al Cross, with the notable addition of Rob Piltch on guitar, we settled on a breezy Bossa Nova arrangement with strings (with a beautiful arrangement by Don Breithaupt!), for that "international playboy" approach, after all When In Rome is essentially a very smart and sophisticated "cheating song". 
I believe the NY Times said it best ; "When in Rome" has lyrics by Carolyn Leigh, Coleman's greatest collaborator and the only major American lyricist whose bon mots consistently match Cole Porter's in capturing an attitude of jaded sophistication fraught with heartbreak. The more pain is exposed, the sharper the wit that covers it up".
Ah yes that mid-century American attitude- Jet setting to the tune of international infidelity! LOL