"

Micah Barnes is one of Canada's most accomplished and acclaimed jazz singers... his technical prowess is unrivalled as a veteran performer and longtime vocal teacher"
— Canadian Musician Magazine
Having cut his teeth in the cabarets and jazz clubs of Toronto while still a teenager Micah became a well-loved singer-songwriter on the Queen Street scene before joining The Nylons and touring the world.   Recording with the A Capella Pop act brought Micah into the global music scene and landed him in Venice Beach, California where he launched a solo career touring the U.S.which led to his #1 international club hit "Welcome To My Head" and coverage in Rolling Stone Magazine as "an Indie artist to watch".

Returning to the jazz-oriented songwriting of his earlier years has resulted in a series of critically acclaimed solo recordings including his most recent "New York Stories", which saw Micah hit the top of the Jazz charts and launching a national tour in Canada.   Micah has performed to full houses at notable venues such as The Rose Theatre, The Living Arts Centre, Burlington Performing Arts Centre,  Frankie's Jazz Club, Hermann's Jazz Club, The Algonquin Theatre and many more....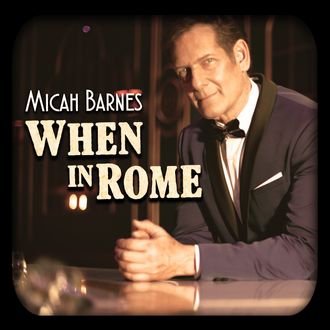 Micah's second single from Vegas Breeze shot straight to #1 on ITunes Jazz. The song, originally released by Peggy Lee in 1964, has been given an updated tomcat vibe with the sexy croonings of Micah's sensual tones.
Micah's last chart topping album "New York Stories"(eOne Music)  payed homage to the rich musical history of the Big Apple with original songs that detail a Manhattan romance inspired by the music of The Cotton Club, the Brill Building, The Apollo Theatre and Old Time Broadway. (Listen to New York Stories)

Micah is also a highly respected vocal coach whose clients include Emmy Award winning actress Tatiana Maslany from the hit BBC America series "Orphan Black". For further coaching information please check www.singersplayground.com
Media Coverage of Micah & New York Stories
"

You have your big, soulful-voiced singers, the kind blessed with amazing pipes, who are a joy to hear, a sight to see. Then you have the songwriter, the person who can turn a phrase, find a hook, create art of of air. Two different types at the top of their game. Each one is a rare beast, but when one person has both of these high level-talents, there's magic happening."
"

My No. 1 goal was to bring listeners into that experience of living in and falling in love in New York City, and I feel from audience response to the music that I can honestly say I've achieved that goal. Everyone has a New York story; this is just mine." - Micah Barnes