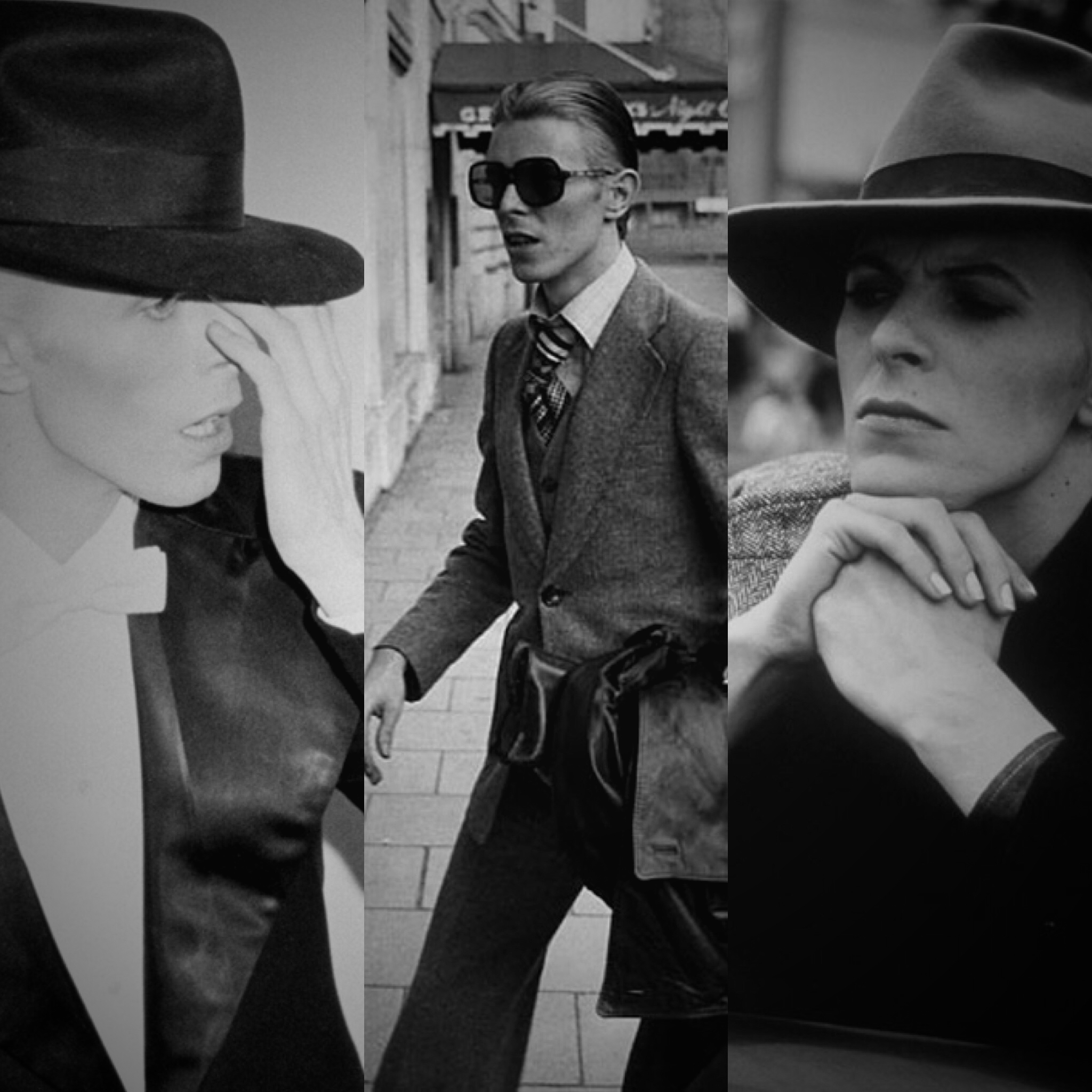 I was playing piano in a teenage rock n roll band  playing T Rex, The Velvet Underground and Iggy Pop when I discovered jazz.  
When I heard Billie Holiday I quit the band and went home to learn every jazz standard I could get my hands on. I was 13 years old. 
Of course it was David Bowie that had made me want to join the rock n roll band in the first place. His big wide crooner voice and the inventive lyrics with the theatrical delivery seemed as close to performance art as could be possible in the context of pop music. I was a smart teen and I was interested in the "revolutionaries" of every tradition. Bowie flew in the face of everything safe, and seemed to be inventing himself as he went along. 
I loved the attitude. I loved the show. I loved the drama.  
In Jazz I responded to the same sense of "making it up as we go along" the same spirit of invention and fearlessness that we found in David Bowie.  So I didn't experience all that much of a leap as I learned to deepen the harmonic landscape and emotional intelligence that was demanded by the standards.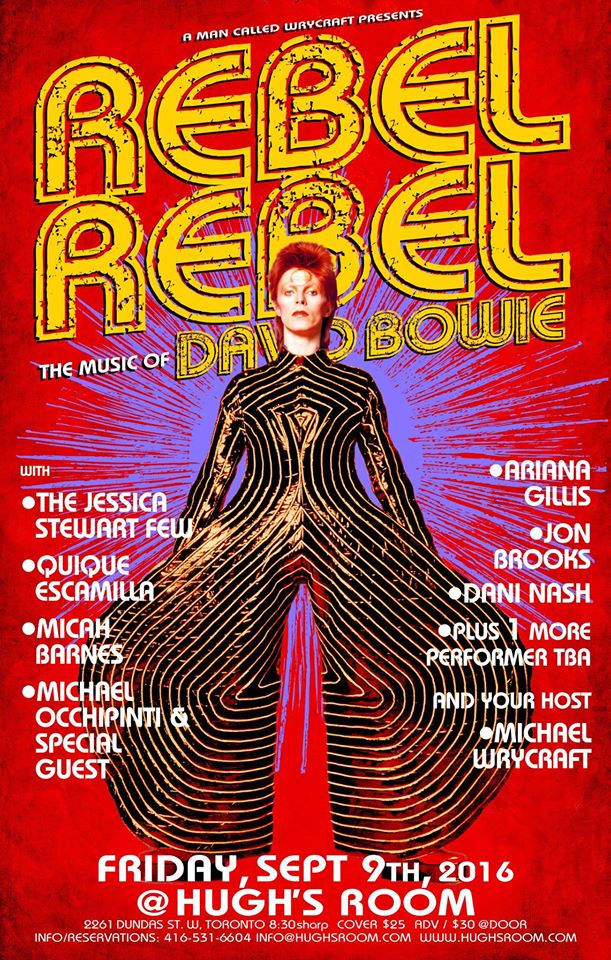 We're All Bowie's Children

 When I began performing in night clubs (first solo at the piano then with my jazz trio) I found myself combining the old school charm of the standards with a cheeky kind of rock n roll /cabaret originals that owed no small debt to Bowie's oeuvre. The songs and the attitude poked holes at modern society with songs like "Food Has No Future", "Lost In The Computer" Utensils On Rampage".  Audiences seemed to enjoy the challenging mix of genres and my band and I (including brother Daniel)  became the darlings of the New Music set on Queen Street.  
Later his legacy would become more obvious with everyone from Madonna to  Lady GaGa  using changing persona to grab out attention and keep us looking, but In those days we were all Bowie's children, putting on masks and changing persona's as quickly as we did our hair colour.  But what was operative wasn't the costuming, it was the daring to be something "new" that the world had never seen before.  Bowie made the dare…as a jazz artist my aim to to answer that challenge.
We Can Be Heroes Indeed.

Tickets for Sept 9th Rebel Rebel Bowie Tribute Concert at Hughes Room here: Tickets